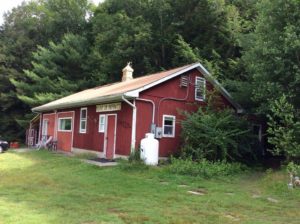 The rustic Guesthouse is a rather LARGE dormitory-style building with full service kitchen, four shared bedrooms and two seasonal bathrooms. There are two separate rooms with double-sized beds, double deckers. One single room with a king bed, and another separate room with another king and a single. There is also a loft area with two double futons. The living room is quite large and contains three very long tables for whatever, along with numerous chairs for many folks. A high ceiling makes for excellent comfort.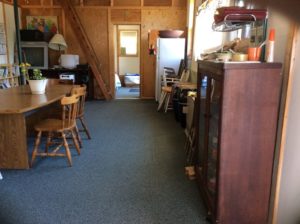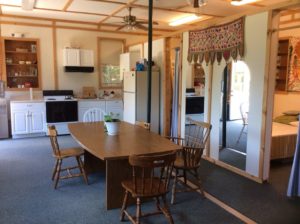 This space is especially perfect for small intimate GROUPS, such as Meet-Ups, or other types. Excellent also for large families or friends groups.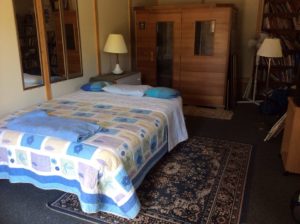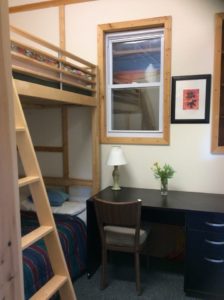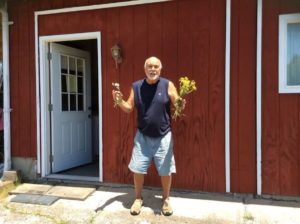 The two Log Cabins are more for individuals or couples.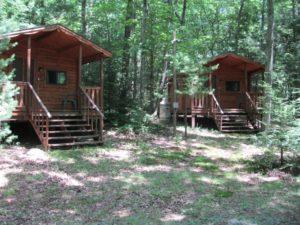 NOTE: There are two outdoor bathhouses, with hot/cold water for showers, ALL-YEAR round.
For BOOKINGS and info: 845-358-6448 OR 845-647-3625; Or, zenpollinger@gmail.com