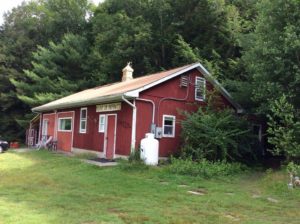 The rustic Lodge is a rather LARGE dormitory-style building with full service kitchen, four shared bedrooms and two seasonal bathrooms. There are two separate rooms with double bed, double deckers. One single room with a queen bed, and another separate room with another queen and a single. There is also a loft area with two double futons. The living room is quite large and contains three very long tables for whatever, along with numerous chairs for many folks. A high ceiling makes for excellent comfort.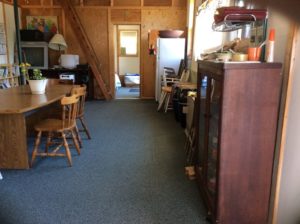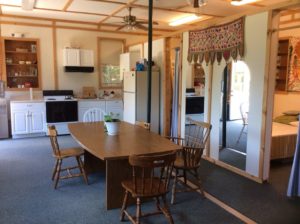 This space is especially perfect for small intimate GROUPS, such as Meet-Ups, or other types. Excellent also for large families or friends groups.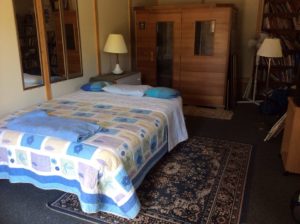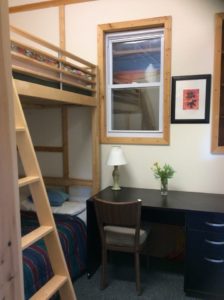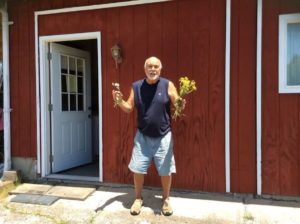 The two Log Cabins are more for individuals or couples.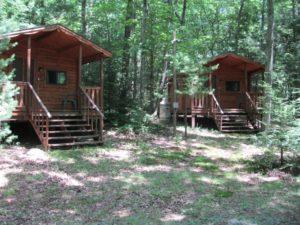 In addition to lodging in either the Lodge or two cabins, our very own Chef Harvey
offers three FOOD options: B&B; or, D&D; or both B&B plus D&D:
B&B (Bed and Breakfast) Option: our chef Harvey buys, prepares, cooks, and cleans up, in the Lodge kitchen/eating quarters. $6/person
D&D (Dinner and Drumming), in the Lodge kitchen/eating quarters. $12/person
Both B&B AND D&D, in the Lodge kitchen/eating quarters. $15/person
We just need to be informed of your desires beforehand. 845-647-3625.