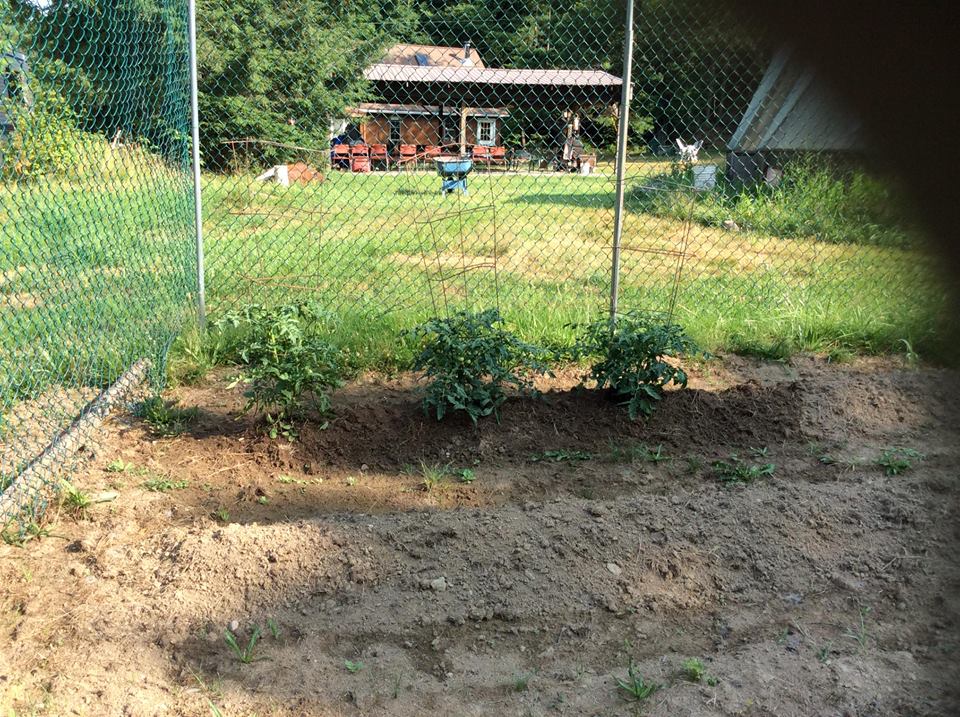 RETREATS RETREATS RETREATS
The Point of Infinity hosts various retreats throughout the year. Some are created by the POINT and some are from outside hosts who either rent the Retreat Center; OR, who lead a retreat in coordination with the Point.
Some examples of past retreats:
–Fasting/Cleansing Retreats
–Meditation and or Yoga Retreats
–Healing Retreats
–R&R Retreats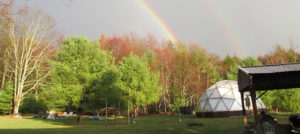 UPCOMING RETREATS:
12/15/2018 IMPORTANT NEW INFORMATION: After watching GreenSmoothieGirl (GreenSmoothieGirl Detox)
especially Class #3, I'd like to recommend that you watch it and consider joining her Detox Program.
FASTING RETREAT
at The Point of Infinity Retreat Center
in the Catskills
Dates: Starts FRIDAY _________and goes 5 or 7 or more days.
Arrive by 11 a.m., hopefully fasting already
Departure: Depends, usually about 3 p.m.
Cost: Rustic Lodging, Community-like setting
(Two outdoor seasonal hot/cold water bathhouses,
with sinks, toilets, and showers)
All individual rooms:
Two log cabins: $50/nite/cabin
Motor Home: $50/nite
One single room: $40/nite
Three Dormitory-Style individual rooms: $30/nite each
Camping: $20 (many possibilities)
Share living room, all outdoor spaces, pavilion, mountain trails., etc.
Limited to 10 participants, for personalized lodging. A MINIMUM OF 6 IS REQUIRED.
Type of Fast: Beginning with Veggie Broth, followed by water fast or watermelon for those so inclined, or other depending on one's needs.
Various experiences;
-meditation (group or individual)
-awareness circles
-spiritual reading
-fast/slow walks
–dreamwork a la Gestalt
–possible polarity healing sessions
-38 acres of forest hiking
-self-healing techniques
-zen of deep relaxation
-possible drumming circles
-other: to be announced
Tuition: 5 days: $200
7 days: $275
Days added: $30/day
For directions and photos, see:
Payments:
Deposit: $200 through PayPal
AND indicate by email whether you prefer 5 or 7 or more days, and your LODGING preferences (first come, first served)
Deposit required by _________
Once I know your length of fast preference and your lodging placement, the balance can be paid, again, through PayPal, by __________. Use my email address at PayPal.
Recommended Readings:
The Miracle of Fasting, by Paul Bragg
How to Keep Slim, Healthy and Young with Juice Fasting, by Paavo Airola
Juice Fasting and Detoxification, by Steve Meyerowitz
Also, please review our FOUR new websites:
Here's to a GREAT fast.
YOGA-PLUS Retreat
-Purpose of Yoga: Meditation
-Awareness Development
-Mindfulness Yoga
-Zen of Deep Relaxation
-Structural Integration: Rolfing, Gentle Chiropractic, Chakras,
Meridians, EnergyWork
-Dreamwork
-Awareness Circles
-Spiritualities (Sumerian, Hinduism, Buddhism, Taoism, Egyptian, Greek,
Gnosticism, Enlightenment Studies, Esoteric Astrology)
–World-wide Mysticism
-Then What?
DATES TO BE DETERMINED IF THERE IS INTEREST. PLEASE EMAIL me
about your desires. zenpollinger@gmail.com
To be announced shortly:
-A few FOOD/Nutrition Retreats are being planned, with Master Chef Harvey
Harvey is not only a MASTER Chef but also a MASTER Gardener! Soon, maybe, also a Master Animal Keeper. Come visit us and try his food, natural, organic and DELICIOUS. Plan a weekend get-a-way for a HEALTHY break, up to 10 people. Visit us at: www.pointofinfinity.org to view our offerings. Maybe even do some drumming with Paul, in the evening. Wait till you see our geodesic DOME filled with GOOD STUFF!! AND our outdoor GARDENS during the summers.
–Drumming weekend or retreats also.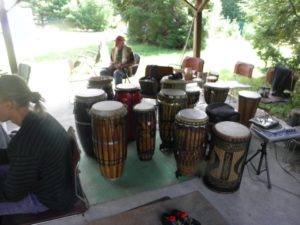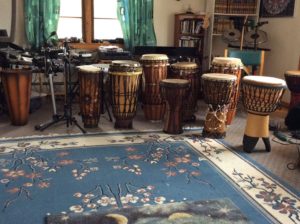 -And, of unusual nature, a TREE CLIMBING weekend or retreat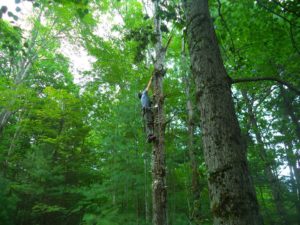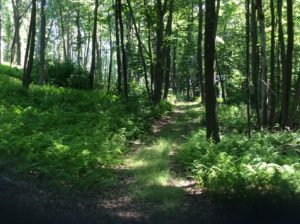 Path to the Top of infinity
RETREAT LEADERS are welcomed to suggest/plan and offer retreats with communication/coordination with Ken 845-358-6448 zenpollinger@gmail.com
OF IMPORTANCE: Our own Point Chef Harvey can handle any and all food needs, with creative menus suitable to many tastes. For sample menus or exactly what you desire.
Please contact Chef Harvey at the Point: 845-647-3625.
And possibly vegetables/herbs, etc., right from our own inside raised veggie beds in the Dome or outside garden, depending, of course, on the season.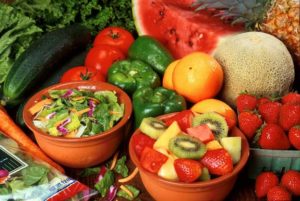 P.S. FOR MORE lengthy INFO ON KEN'S PAST FASTING RETREATS, AND LESSONS LEARNED, SEE BELOW RENTALS WHCH FOLLOWS
RENTALS RENTALS RENTALS
There are various possibilities, now and then, for monthly room rentals in the MAIN HOUSE: rent range from $350 to $500, plus security. PLEASE call 845-647-3625 for available space for rent.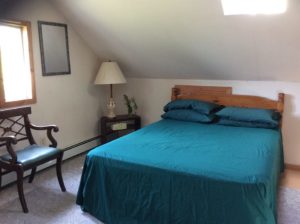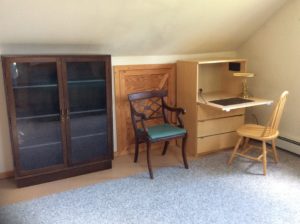 (See Main House under Facilities)
Two LOG CABINS are available, especially from May 15th to Oct 15th, when the two seasonal bathhouses are open. Great for individuals seeking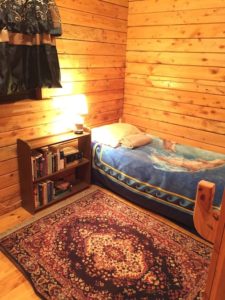 quiet/silence/nature experiences, and for couples/friends (2-3 people). $60/nite, with minimum of 2 nites (See Log Cabins under Facilities)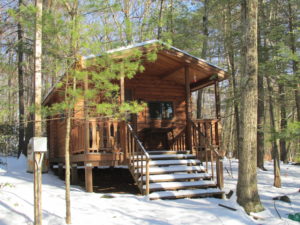 The LODGE has many options for rental purposes. (See Lodge under Facilities)
GREAT for MEET-UP Groups, with special arrangements.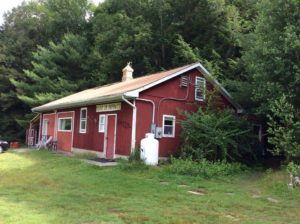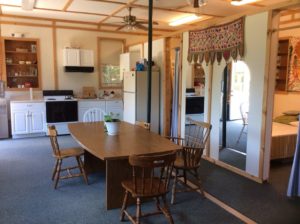 -FULL LODGE for small groups (2-9 people, plus more, depending on whether there
are couples/friends, or individual needs.
Inquire about prices.
Four separate dormitory-style bedrooms, with access to kitchen/living room.
Note below there is a Far-Red Detoxification Sauna, whereby one sweats from 2 inches WITHIN because of the ultraviolet rays penetrating the body, and not just externally as in a regular sauna (the photo to the left below behind the queen bed). Sessions are usually one hour and the charge is negotiable, depending on the number of folks using it at the same time. GREAT DETOX!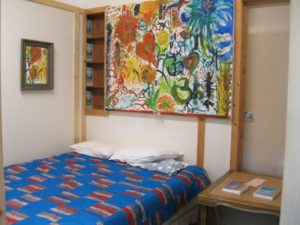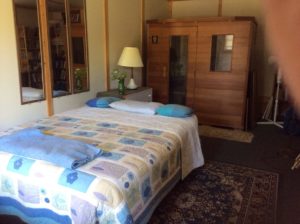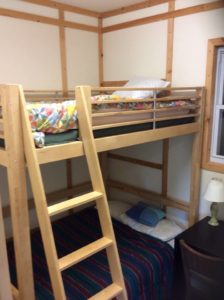 $40/nite each; min 2 nites, with weekly/monthly discounts.
NOTE: For LARGER groups/schools/corporations/etc. we can COMBINE many of our structures together to accommodate about 20-22 people
Lodge + 2 log cabins + RV + Motor Home + camping + Main House (cubbies), especially during spring, summer and fall, with open bathhouses.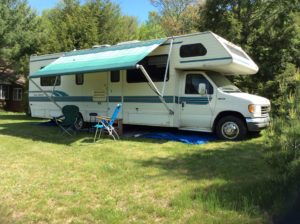 OF IMPORTANCE: Our own Point Chef Harvey can handle any and all food needs, with creative menus suitable to many tastes. For sample menus or exactly what you desire, please contact Point Chef Harvey at the Point: 845-647-3625. And possibly vegetables/herbs, etc., right from our own inside raised veggie beds in the Dome or outside garden, depending, of course, other season.
In addition to lodging in either the Lodge or two cabins, our very own Chef Harvey
offers three FOOD options: B&B; or, D&D; or both B&B plus D&D:
B&B (Bed and Breakfast) Option: our chef Harvey buys, prepares, cooks, and cleans up, in the Lodge kitchen/eating quarters. $6/person
D&D (Dinner and Drumming), in the Lodge kitchen/eating quarters. $12/person
Both B&D AND D&D, in the Lodge kitchen/eating quarters. $15/person
We just need to be informed of your desires beforehand. 845-647-3625.
-Each lodges 3-4 people comfortably. $75/nite each one; min 2 nites.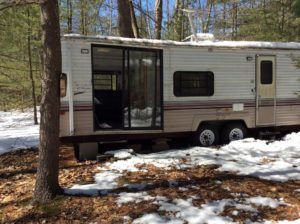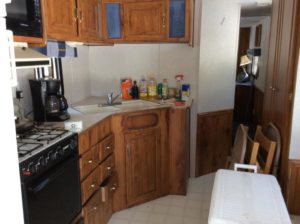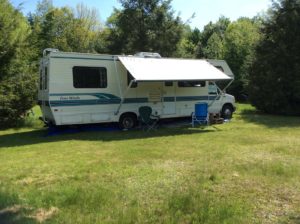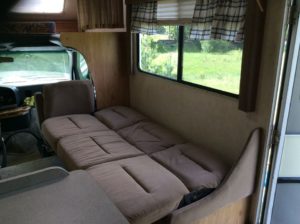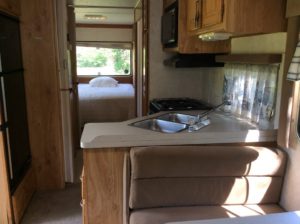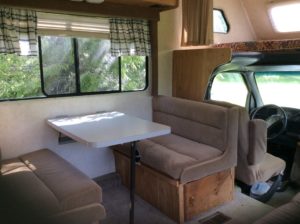 Please review the approximate FLOOR PLAN of our gorgeous Motor Home: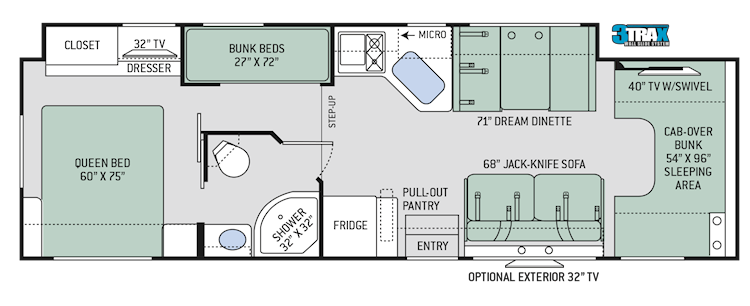 Ford 32′-7″ Class C Motorhome
See RV/MotorHome under Facilities)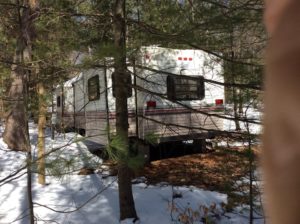 CAMPING
Generally $30/nite/tent; 2 nite min (May 15th to Oct 15 with seasonal bathhouses: but can camp at other times upon request and approval)
–
MORE ON RETREATS: Ken's EXPERIENCES in Florida and LESSONS learned:
Years ago I used to go to Hollywood, Florida, usually the first two weeks in Dec.
While there I would fast, whether water or veggie broth, and add fast walking on the beach-front boardwalk.
However, also included would be a deep tissue massage every other night along with a colonic every other night (something every night).
I would lie on the floor for hours, in great silence, emptying my mind as much as possible, and THEN gentle stretching of every part of the body. I call it the Zen of Deep relaxation.
And some serious reading in between, usually some spiritual treatise.
After two weeks I would return looking and feeling 20 years younger, or so my family and friends would say.
I recall those days with wondrous amazement.
I was on track to easily reach 100 or more. And I wanted to share that experience with others. I did somewhat but not enough for my desires. AND I got off the track!!!
SO . . . here I am, back in the same groove.
Something (Absolute Reality?) has literally taken over my body-mind and led it to do all sorts of unusual things, at all sorts of unusual and regular hours.
It's very hard to describe. A video might be better.
So, here are some components:
1. Crucial: FASTING or greatly cut back on food intake. I have found the extra weight (fat) does not allow one to be extremely sensitized to the arising bodily sensations while pursuing what I am talking about.
2. Much SILENCE, along with time to empty the mind (consciousness) as much as possible=can be very difficult!! Where the hell do our thoughts come from? Can you STOP having thoughts? Try it and write me.
3. Utilizing every
transformative modalitiy
you can imagine or read about (see
Growthworks:
150 Transformtive Experiences
in a new website:
www.newagecenter.org
(partially constructed). HOWEVER, the idea here is
SELF
–
Healing
, not going to an outside practitioner with high bills, in some cases.
4. Such as:
a) Foot/Hand/Ear reflexology.
b)
Rolfing
the body with your OWN hands/fingers/fists and using other parts of your body for this purpose. for example, one foot can trace the various meridians on the other leg, with great force if done properly; or, the hand can squeeze firmly and at length the soft tissue between the neck and the outside of the shoulder. Released heat and tingling sensations are a sure sign that energy is moving somewhere: watch and be aware! Deeply rubbing the leg and you might find the neck
self
-adjusting, "unwinding."
c) Gentle stretching with MINDFULNESS (see
Full Catastrophe Living; and, Wherever YouGo,There You Are, both by Jon Kabat-Zinn).
This can require many hours as different parts of the body will need more attention than others. And with more extension, more relaxation.
d) Combination of gentle (meditative) and fast
walking for needed physical exercise and weight loss.
e) For me, spiritual reading in between is crucial to bring the whole body-mind-spirit into the picture. And, for me, the reading of the MYSTICS, adds a dimension that might trigger
some sort of initial awakening experience, a unitive sense of Oneness. See: History of Mysticism, by S. Abhayananda. Or, obviously, other types of uplifting inspirations.
f) And prayer, continuously desiring that the GRACE of Absolute Consciousness be given to you (even though it has ALREADY been given, if one just identifies with the One and not with the manifestations of Maya). Shankara, in History of Mysticism, pages 187-196, says much on this subject: highly recommended.
IN SUMMARY, if anyone might be interested in the this type of retreat, PLEASE notify me to be placed on a WAITING LIST. When a sufficient number has been reached, I will contact you with more info and details. zenpollinger@gmail.com